Become a Childcare Educator in 12 months with the Works Program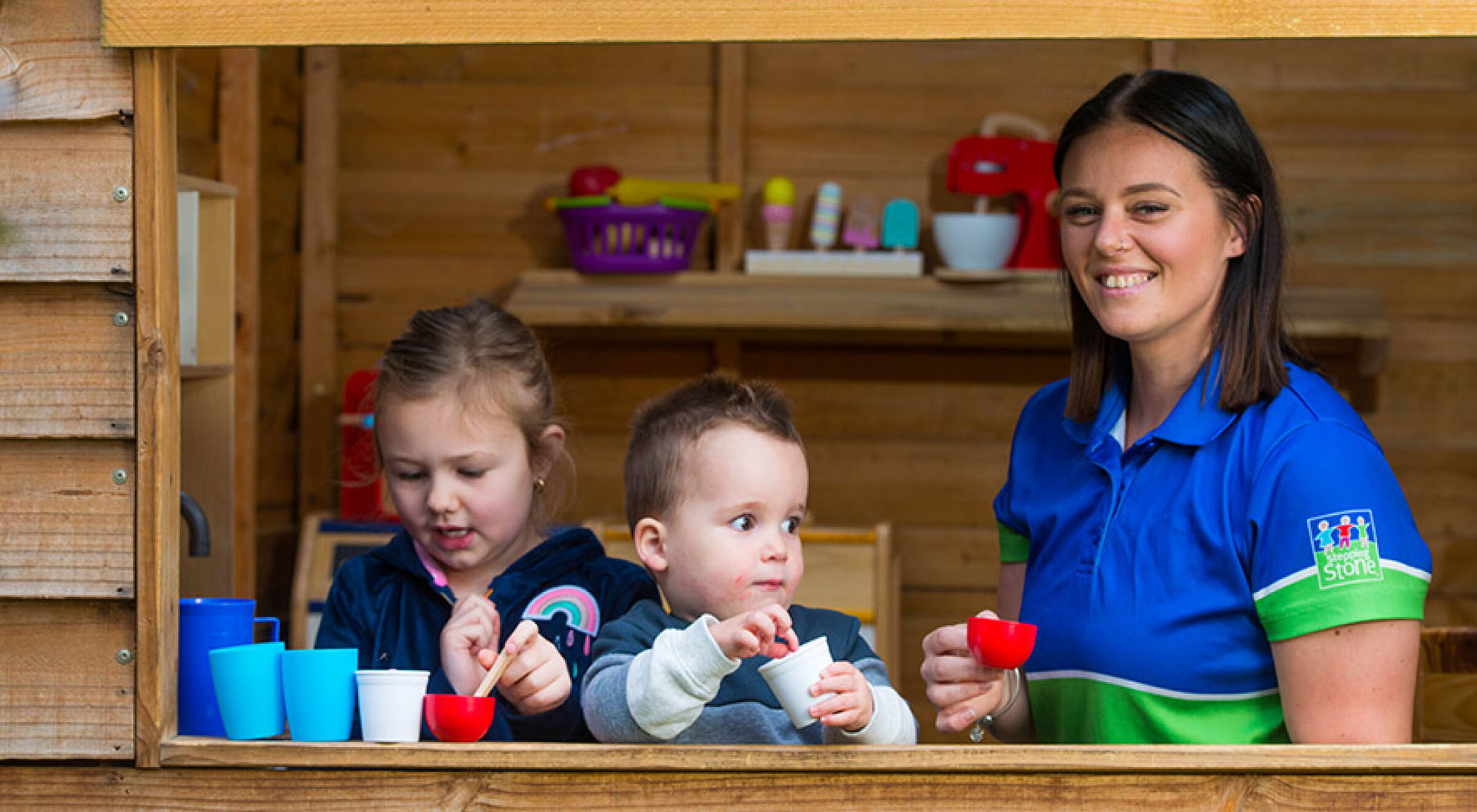 Stepping Stone (SA) Childcare & Early Development Centres Pre-employment program
Join the program that trained the 2023 SA Childcare Educator of the year
Susan Barker, a previous graduate from this program was recently announced as SA's Best Childcare Educator. Susan has continued her career at Stepping Stone and is now an award-winning industry leader.
Who we are looking for
Child Care Services Training is looking for motivated people who are keen to start a career as a Childhood Educator to take part in their Pre-employment program.

Program participants will commit to a 48-week training program.

All participants need to be eligible to obtain a Working with Children Check and full vaccination against COVID-19 is preferred.

Women and Aboriginal and Torres Strait Islander people are encouraged to apply.
Program details
When and where:
From Wednesday 17 January to 11 December 2024.
This program will have a rolling intake throughout 2024.
Training runs on Wednesdays from 9:00 am — 4:00 pm.
Child Care Services Training
169 Salisbury Highway, Salisbury SA 5108.
Work experience:
160 hours of work experience placements on Tuesdays.
Cost:
$600 student co-contribution fee.
Eligibility and subsidy criteria apply.
Register for the Stepping Stone (SA) Childcare & Early Development Centres Pre-employment program