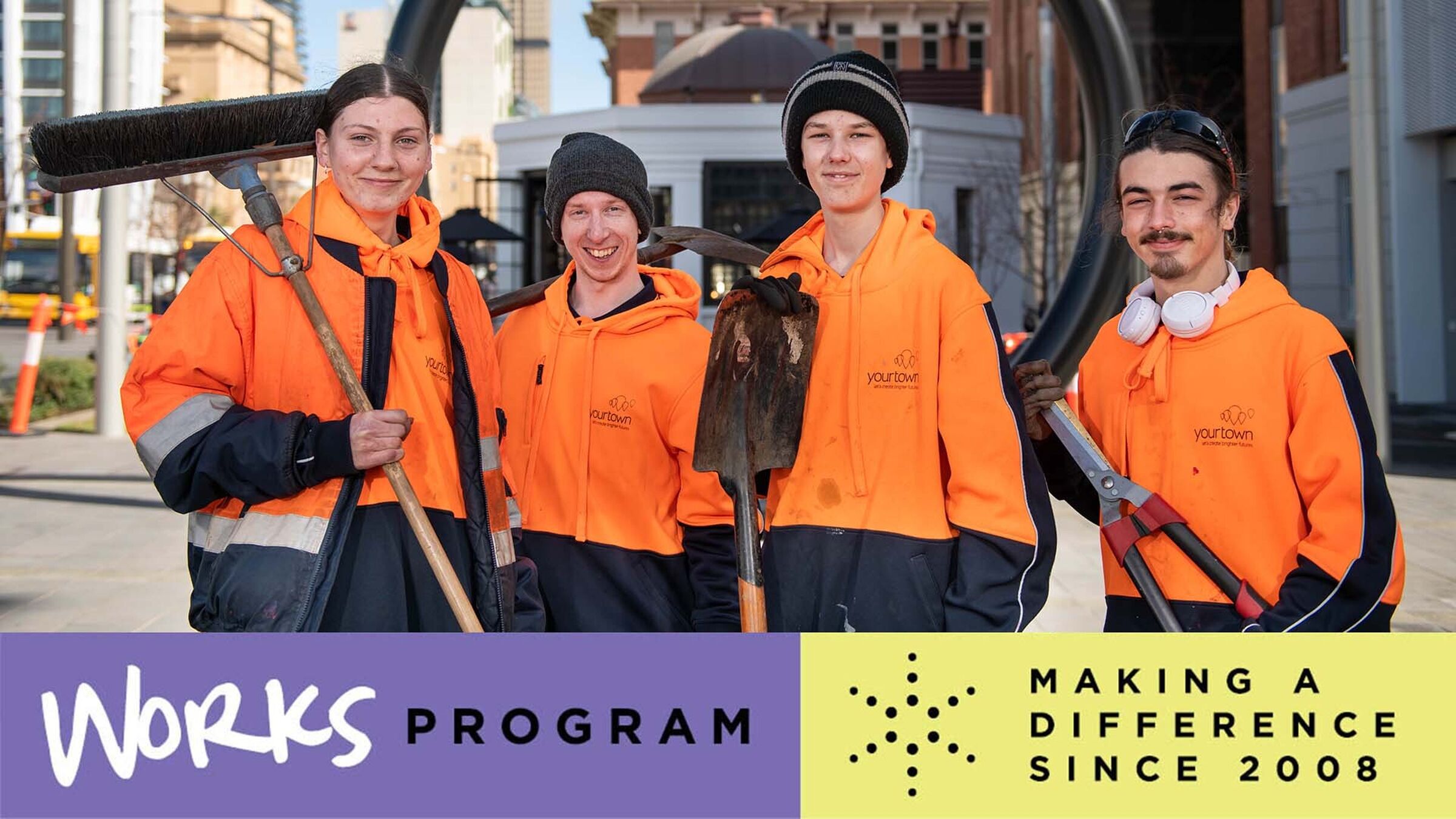 Our well-known training and employment program continues to bring our community together, generate economic development, promote social inclusion and, most importantly, help people find meaningful jobs.
Economic outcomes are delivered via the program through:
Employment and work experience opportunities in Renewal SA-managed contracts
Engagement, training and employment programs in partnership with registered training organisations.
In partnership with our stakeholders, the Playford Alive Works Program has secured over $15 million in funding since 2008, resulting in:
2903 people gaining accredited training
1802 training program work experience placements
1046 people gaining paid employment
Available Opportunities
Work Experience and Paid Employment Opportunities
Through the Works Program, participants benefit from the work experience and paid employment opportunities generated by Renewal SA's contracts. As a result, they gain the skills and insights that can only be obtained from working in real industry environments. These opportunities build capacity and empower participants, helping them contribute to their community and become work-ready for their next job.
Work experience placements and paid employment opportunities may be offered in:
General labour
Traineeships/apprenticeships
Semi-skilled work.
The Works Program regularly shares the opportunities that become available throughout the school year with our extensive network of educators. Register your interest to receive notifications about these opportunities.
Training and Employment Pathways
Renewal SA's Works Program also partners with registered training organisations and other stakeholders to deliver a range of training and pre-employment programs. These are designed to prepare people for work experience and paid opportunities with local employers, while also providing training accreditation.
New training and employment initiatives for locals residing in the northern suburbs are shared on the Playford Alive Facebook page.
For a list of all current Works Programs or to register your interest in future programs, please visit the Renewal SA website.
On occasion the Works Program also supports other opportunities focused on facilitating pathways to training and employment. From site tours to workshops, these initiatives are designed to educate and inspire.

Partner with us
If you are a business, an organisation or a training provider who would like more information on partnering with us in the Renewal SA Works Program, please contact us.

Success Stories
We love celebrating the achievements of our community, so here are some articles highlighting just a few of many success stories.