Playford Alive Initiatives Fund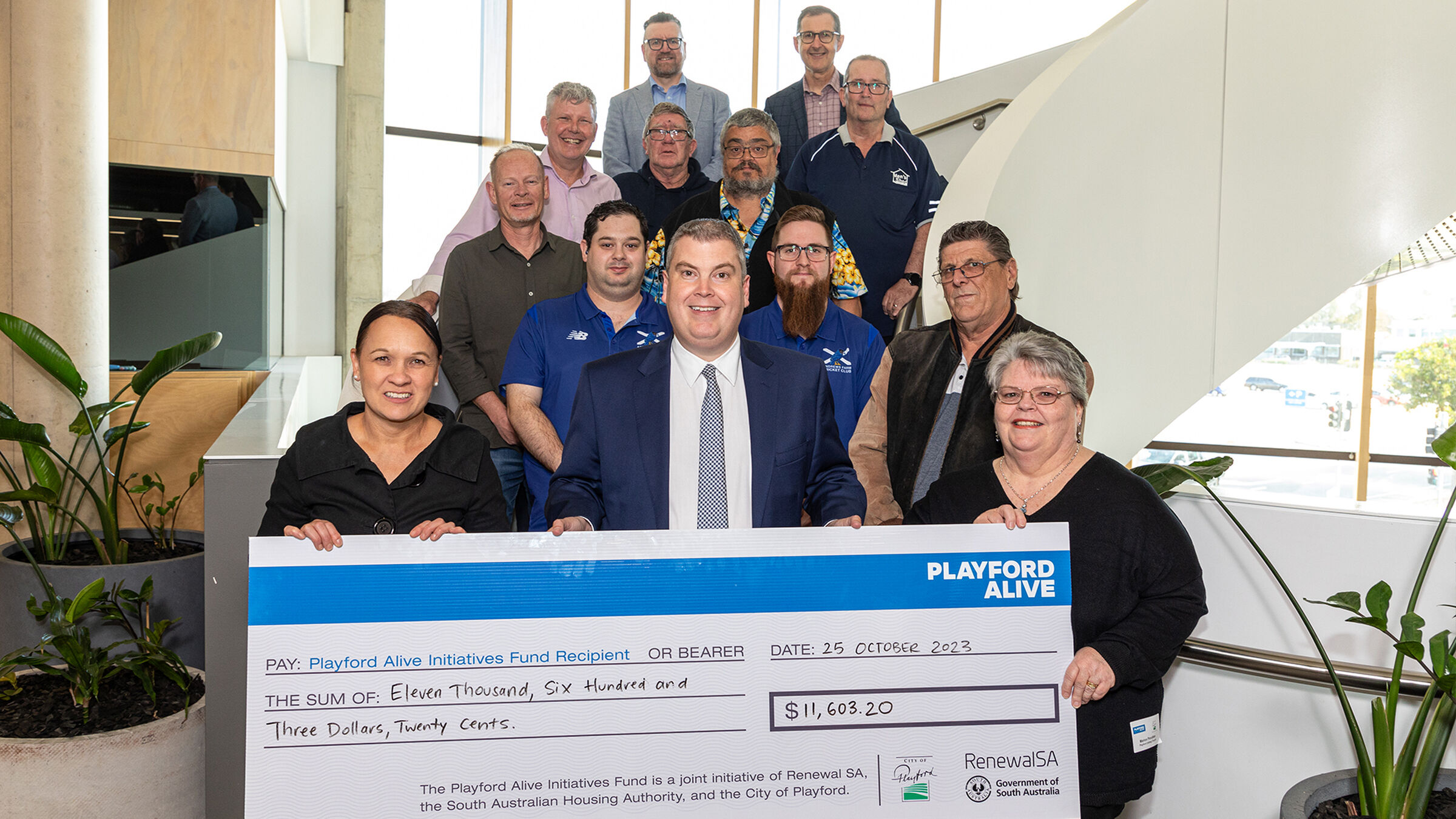 The Playford Alive Initiatives Fund supports a range of innovative projects and initiatives which protect and enhance the social, economic and environmental wellbeing of the community.
Grants are available for residents within the Playford Alive project area (Smithfield Plains, Davoren Park, Munno Para, Andrews Farm and Eyre). Community groups, local businesses and not-for-profit organisations are encouraged to apply.

With help from our partners - Renewal SA, The City of Playford and SA Housing Authority - the Playford Alive Initiatives Fund has distributed close to $800,000 towards projects that are beneficial to the community since 2009.
The Playford Initiatives Fund allocates $25,000 in grant funding per annum, $15,000 of which is distributed through an annual call. Although the maximum amount allocated for an individual grant is usually $5,000, applications for a greater amount may be considered on merit.
Grant round 16 closed 6 September 2023.
Grants for under $1,000 are open all year round.

In 2023, grants were awarded to community groups as diverse as the Playford Men's Shed, Andrews Farm Soccer and Community Club, Community Matters Playford Inc and the Playford Uniting Church.
If you have any questions regarding the Playford Alive Initiatives Fund, please contact:
Initiatives Fund Executive Officer
City of Playford
Phone: 8256 0188
Email: [email protected]
Post: 12 Bishopstone Road, Davoren Park SA 5113